A variation of the cake that the whole family enjoyed. We enjoyed this cake, which is not too sweet and not too fatty. A little extra, there is no need to beat the egg whites.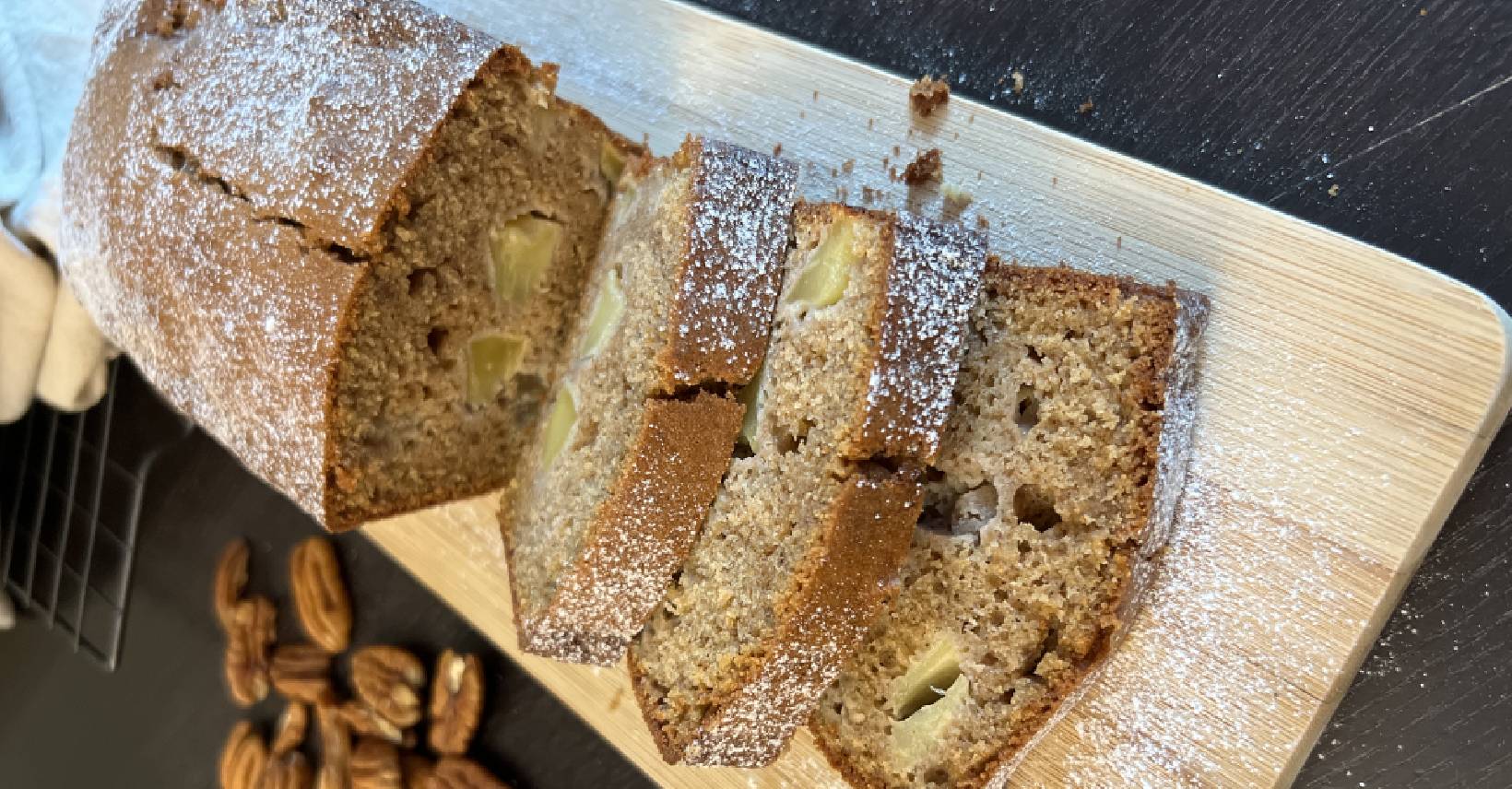 Want to get started? Let's go!
Here is the list of ingredients 
2 apples (I took two red apples that were a bit wilted)
60g of butter
1 pinch of salt
15g baking powder
90g brown sugar
1 sachet of vanilla sugar
3 eggs
150g flour
3 tablespoons of pecan praline (you can substitute another praline or vegetable oil)
So how do you go about it?
Start by putting the butter at room temperature in a bowl. Put it in the microwave if you take it out of the fridge, 15-30 seconds is enough. You just need to soften it.
Add the brown sugar, vanilla sugar, praline and 3 eggs and mix.
Add the flour and baking powder and mix.
Finally, add the chopped apples.
Put the mixture into a buttered baking tin and bake in a preheated oven at 180 degrees.
Bake for about 45 minutes, but don't forget to check the baking time before removing from the oven.
Does this recipe appeal to you? Tell us in comments