Today, I am delighted to present my latest creation: a merveilleux façon Au Pain Quotidien ! This delicious dessert is composed of two melting meringues, a light and unctuous mascarpone cream, all topped with chocolate. A pure delight ! This recipe is easy to make and will delight all pastry lovers. So get out your aprons and let yourself be tempted by this wonderful culinary adventure.
Ingredients for +/- 6 mini merveilleux
12 round meringues, 5 cm in diameter
(see recipe for Valentine's Day meringues)
300 g fresh cream (35% fat content)
100 g mascarpone
40 g powdered sugar
50 g melted dark chocolate
a little bit of unsweetened cocoa powder
chocolate shavings or chocolate vermicelli for decoration
The steps
The chantilly cream: whip the cream, sugar and mascarpone in a food processor (it's easier). Start gently and finish at medium speed.
For more deliciousness, dip the top of 6 of the 12 meringues in the melted chocolate. Set aside.
Place the other 6 meringues on their tips. They will form the base of the merveilleux (see photo). Put some whipped cream on the flat part. For more deliciousness, it is not forbidden to put some chocolate vermicelli between two layers of chantilly cream.
Close the merveilleux with a meringue whose top had been covered with chocolate. Sprinkle with cocoa for decoration
Enjoy!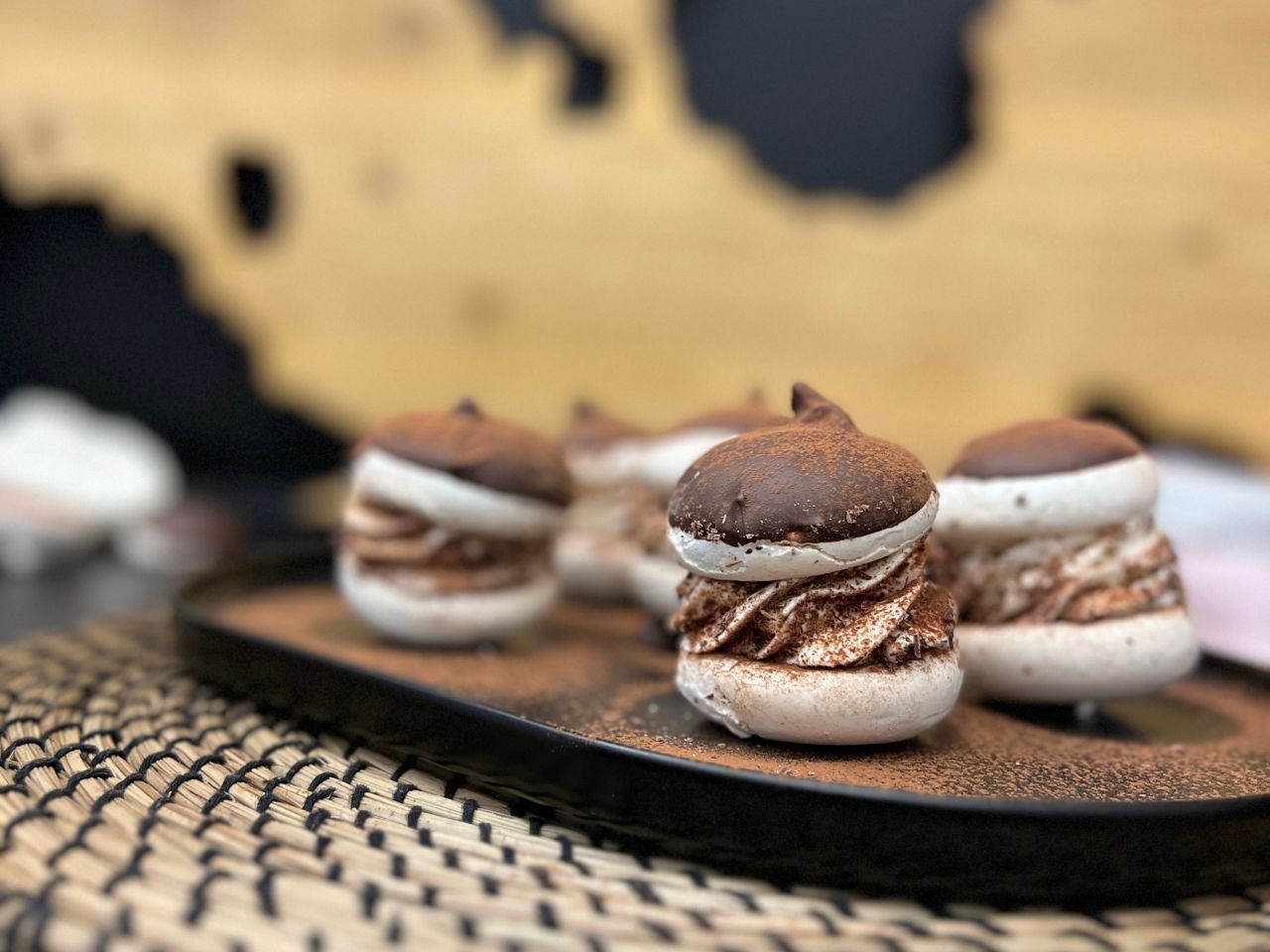 Do you have any questions about the recipe for the merveilleux façon 'Au Pain Quotidien' ?
You can contact us by phone or via our online form. We are happy to answer all messages and questions.