Custard is an essential ingredient in pastry making, and can be used to fill cakes, cakes or eclairs. But making the perfect custard can be a challenge for any lover. In this article, we share some professional tips for making the perfect custard, and a simple recipe for a thick and creamy custard.
Our tips for a successful pastry cream
Use fresh, good quality eggs to obtain a smooth, thick texture.
Add cornstarch to thicken the cream to prevent it from becoming too runny.
Boil the milk before adding it to the eggs and sugar, this will help kill any bacteria and give the cream a richer taste.
Use a spatula to mix the custard, this will prevent it from burning on the bottom of the pan.
Cool the custard quickly by placing it in an ice cube tray or covering it with cling film to prevent a crust forming on the surface.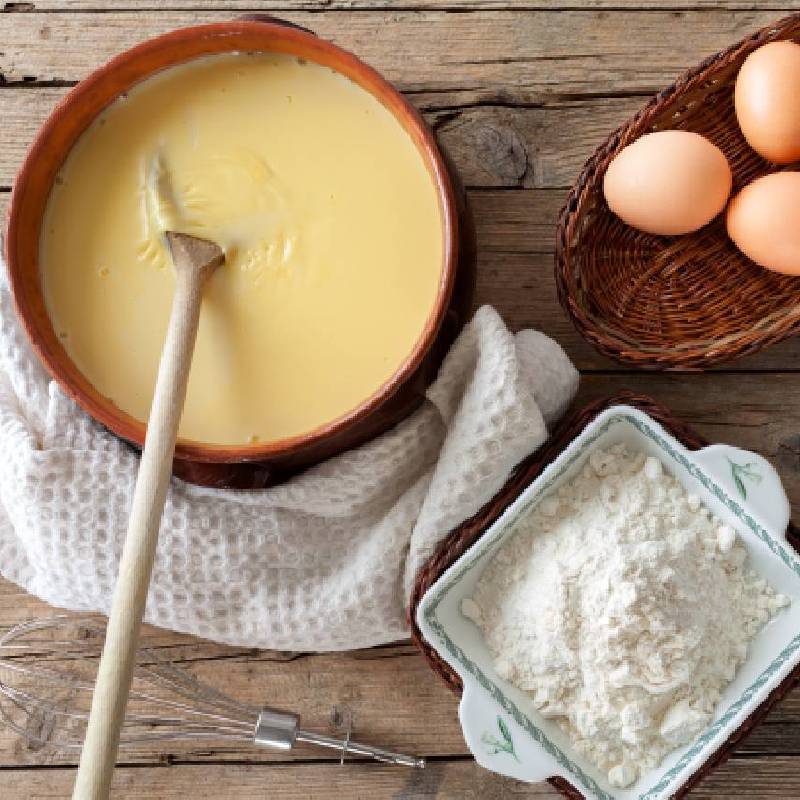 Here is a simple recipe to make a custard
Ingredients
1/2 litre of milk
3 egg yolks
100 g caster sugar
40 g cornstarch
1 tablespoon vanilla extract (optional)
Instructions
In a saucepan, boil the milk with the vanilla extract (if using).
In a bowl, whisk the egg yolks with the sugar until the mixture turns white. Add the cornflour and mix well.
Pour the boiling milk over the eggs, stirring constantly.
Transfer the mixture to the pan and return to medium heat. Stir constantly until the cream thickens.
Remove from the heat and allow to cool before using as a filling for cakes or pies.

Note: It is important to keep an eye on the cooking of the cream to prevent it from burning or tasting burnt. It is also important to cool the cream quickly to avoid a crust forming on the surface.